A 30 days "Money Back Guarantee" will be given In case of most RF blocking clothes and Hats.


 Since 09/2017 

we offer 30 days money back

 

guarantee, for 

private

 customers only, if the item is returned to us in it's

original

 package, 

This does not apply to special orders of items in special sizes or with changes made to the design according to customer request.

You need to contact us maximum 30 days from the moment the item was delivered (Deliveries are tracked) to you.
Send us an email with a picture of the product you got, note what is wrong with it, or just note the reason for returning it.

T

he customer should pay for the return delivery. We ask not to use UPS, FEDEX, DHL or other fast expensive delivery systems for the 

return

 delivery.

If you have ordered several items of the same product, please first try one of them, so if it is not working for you, you will be able to return the other items as "new and unopened"

If possible items should be returned only if they are in new condition (not used, with original package)!

Money will be 

refund

ed only after item will 

arrive

 back to us.

Return of items will be accepted from private customers only.
 Money Back Guarantee for the following items




 

No Money Back Guarantee

 

for:

or other materials that 

are custom cut according to customer specifications, there is no money back guarantee and they can't be returned.
 "For EHS By EHS"  is meant to be a one stop shop for EHS people. However some of the items that are presented in this site are sold, handled, delivered and supported directly by a third parties. In this case, the service for these products is also done by the third party and service and return request should be done directly with the third party. In any case of need we will be happy to assist in the process.
Meters sold by Radmeters.com via this site - 90 days money back guarantee.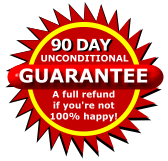 Radmeters.com offers 90 days money back guarantee according to their conditions, that may be changed from time to time. Please see for more info..










Meters sold by Radmeters.com via this site - 1 Year Warranty
Items that due to any manufacture error or fault should be sent back to USA or ISRAEL depending on the problem. Customer can contact us or the supplier with details about the problem and we will inform the customer what to do.